Welcome to my website!
Here is the fresh studio video from the brand new band "Sun-Melany" with the the special instruments "Saxillo" & "Tarrogato".
Enjoy and listen!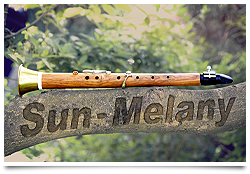 Check out this new project with two special instruments!
Sun-Melany-meditative & exotic music!
News:
I'm also teaching online now.
If you are interested in lessons via Skype feel free to contact me via e-mail.