Julian Keßler studied jazz guitar at the University of Dance and Music in
Cologne and in San Francisco, specializing early in popular
Brazilian music, which he plays with his quartet MPB "Café Com Pão" and the Frankfurt Latin-Brazil Project "Quase Brasil".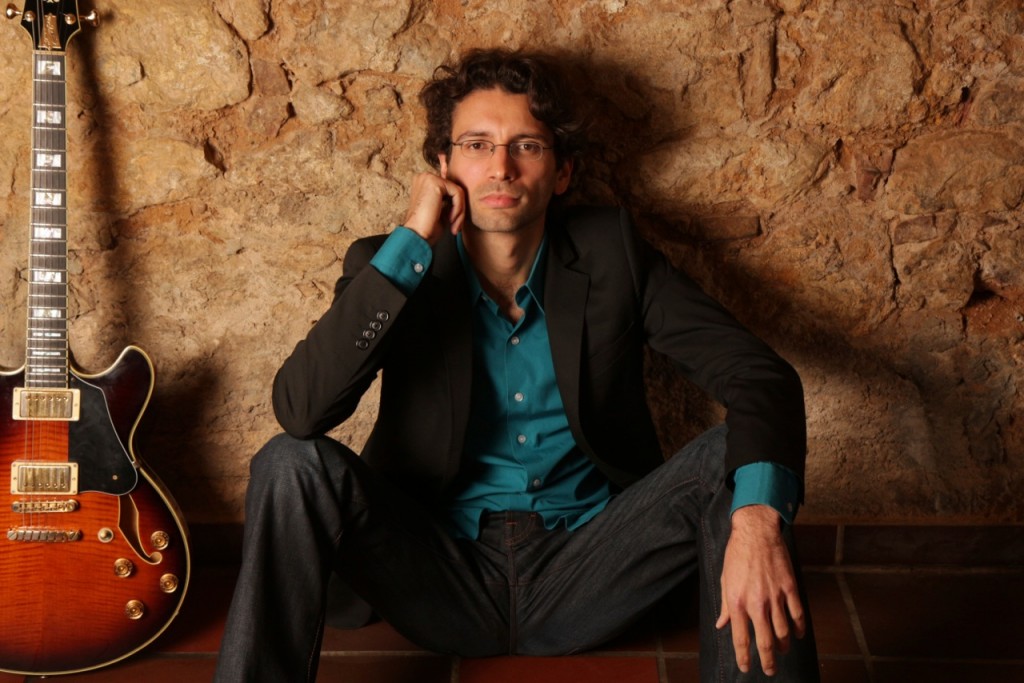 In seminars and workshops he took lessons with John Stowell, Randy Vincent, Nelson
Faria, David Becker, Uwe Kropinski, Karl Berger, Art Lande, Dayna
Stephens and Marcio Bahia and deepened his knowledge through practical training abroad in Brazil, Colombia and the Dominican Republic.
He worked in musical theater productions at the "Studiobühne Köln" and "das Theater Gerlich Raabe" in Frankfurt am Main and performed music for the silent films "Metropolis" and "Menschen am Sonntag" with "baustelle No5".
In his steady concert activities he is constantly involve in various music ensembles from solo performance to ten-member ensemble works.
Since 2000, Julian Keßler teaches students and groups of up to 8 people
all ages in electric and acoustic guitar privately, at workshops and
at music schools in Frankfurt.