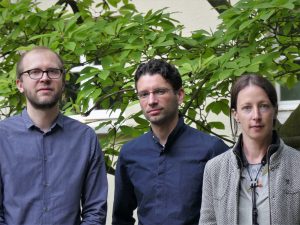 baustelle no.5
Anna Kaluza – as, Julian Keßler – g, Johannes Held – dr
More than ten years ago, three musicians from Berlin, Cologne and Offenbach met with the order to record new music for the silent film Metropolis by Fritz Lang.
The performance as part of the Route of Industrial Cultures Rhein-Main was a great success with the audience: Baustelle No. 5 was born.
Without bass, only with saxophone, guitar and drums, musical collages are created on the basis of improvisation, which transcend genre boundaries fluently and take the listener into unfamiliar soundscapes.
The sound of the trio absorbs the Abstract Cool Jazz of the 50s and the rough garage sound of the 90s.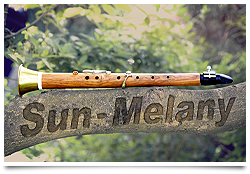 Sun-Melany
Ralf Olbrich – as, Julian Keßler – g, Alfred Zwerenz – b, Christof Cho – perc
meditative & exotic!
Instrumental music with Saxillo & Tárogáto to listen to and relax!
The Saxillo is a unique piece, made especially for Ralf Olbrich in Australia by hand from olive wood and further developed in Germany in collaboration with a clarinet master builder. The magical sound of this rudimentary instrument was the inspiration to find new directions and especially to compose and arrange for them. An extraordinary music experience full of harmony. The audience dives into their own world of sound and can switch off for a while from the stress of everyday life.
In concert or in the background – both are a blessing!
The Tárogáto (Hungary) is virtually the big brother of Saxillos. A traditional hungarian instrument.
The quartet "Sun Melany" presents very empathetic, partly meditative music with these very rare instruments, extended with guitar, guitalele, bass & percussion.
In a suitable environment, the band likes to play without electricity and amplifiers as a walking act at markets or city festivals, at chilly garden parties, in a church, at yoga or meditation workshops or to your personal living room concert.
Stage concerts, of course, work with light and sound and additional sound and light effects.
Extracts of the program can also be played in a duo or trio setting.